Location
Whether you're embarking on a journey with your family, your partner, or a circle of friends, whether you're participating in a conference or yearning for an immersion in arts and culture, a personalised experience awaits you at the Franklin Apartments. Combining hotel-style services with apartment-style lodging, these accommodations are nestled between the vibrant restaurants of Waymouth Street and the bustling Adelaide Central Markets.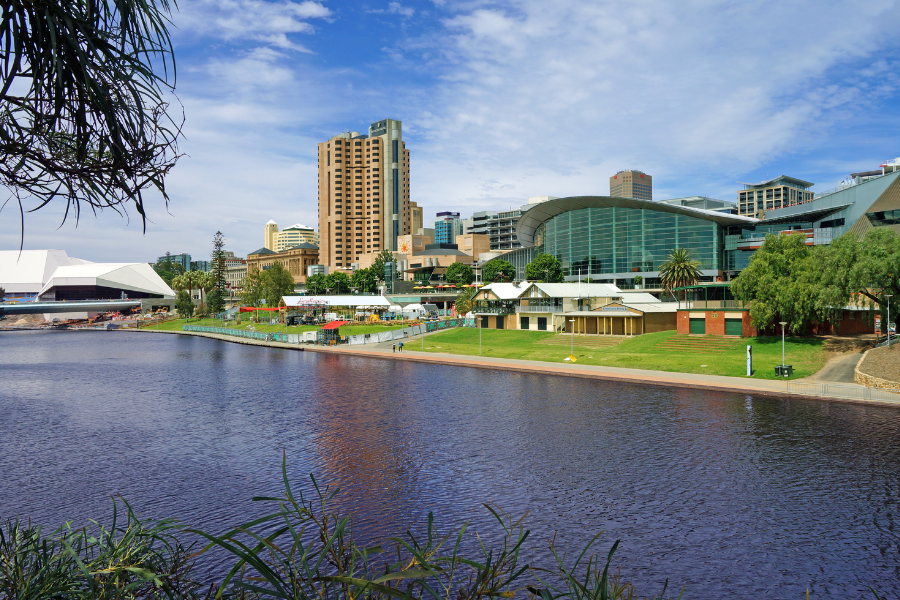 Central Adelaide at your fingertips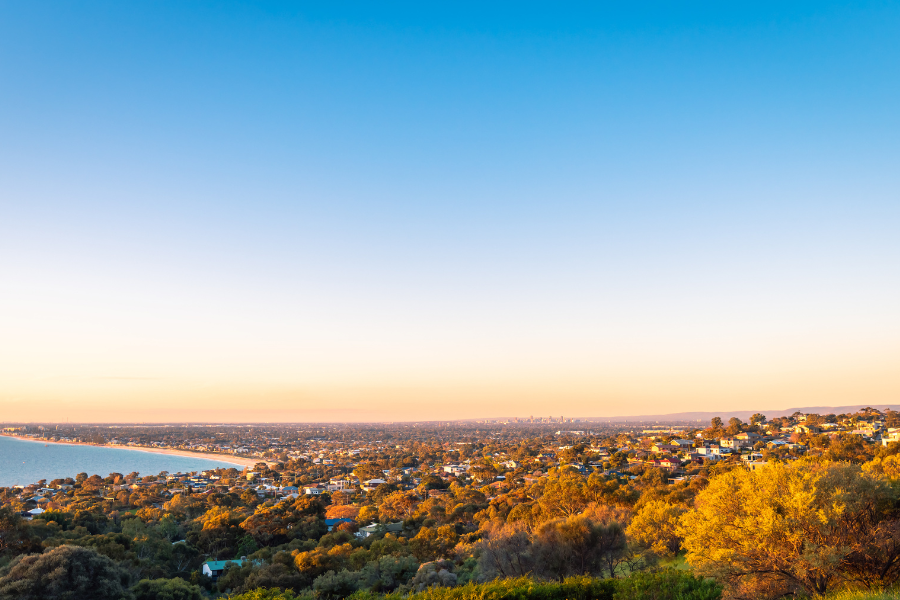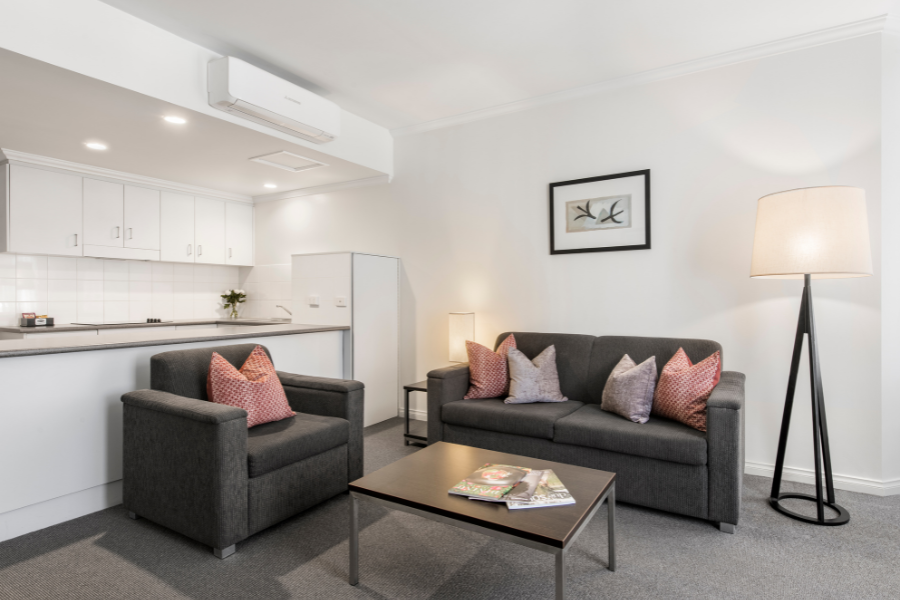 Groups, Long Stay and Relocation Accommodation
Franklin Apartments provide the perfect setting for any group, long stay, relocation bookings or even if you are attending a conference. The spacious surrounds makes the apartment an ideal accommodation option for those seeking that home away from home experience. The apartments come with a full kitchen facility, washer/dryer and spacious lounge, separate bedroom and bathroom, providing an environment spacious enough to call home. Located in close proximity to many local restaurants and bars, shopping, Adelaide landmarks  and the renowned Adelaide Central Markets,  Franklin Apartments offers true convenience.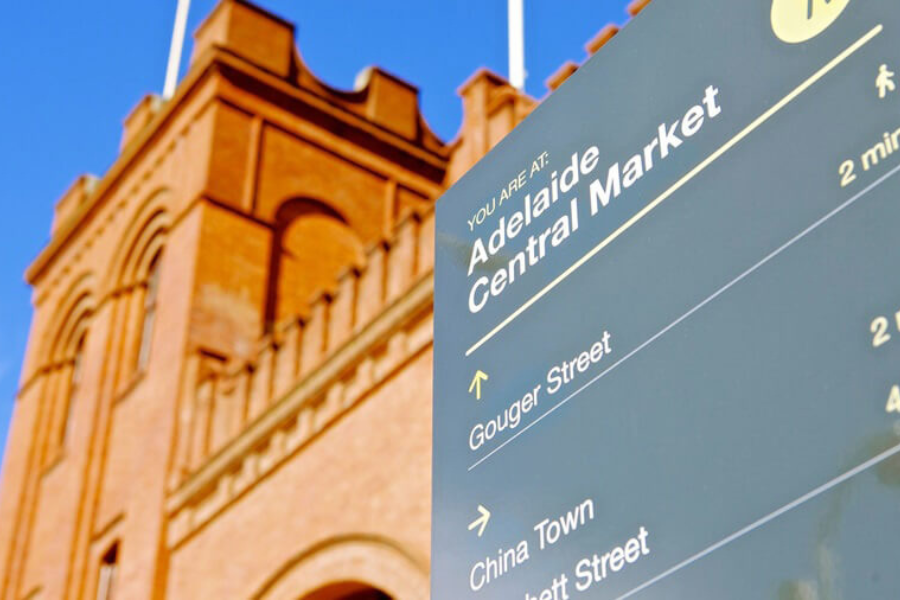 Adelaide Central Markets
The Adelaide Central Market buzzes with life and colour all year round and is a special place for the regulars, who wouldn't shop anywhere else. Here you'll find a huge range of fresh food, all under one roof – fruit and vegetables, meat and poultry, seafood, gourmet cheeses, bakery products, sweets, nuts and health foods.Shoppers can also take a break in some of the hippest cafes in Adelaide. It's the experience of shopping here that people love to return to again and again – the noise, the fresh food smells, the variety, the colour and the atmosphere of an international melting pot of food and cultures. The Adelaide Central Market is open from Tuesday to Saturday every week.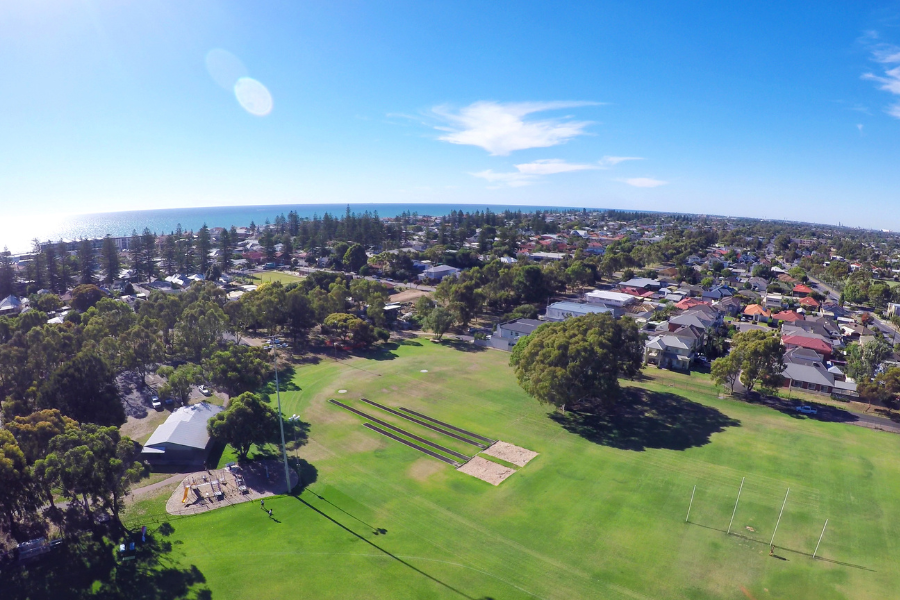 Adelaide Oval
Adelaide Oval has enjoyed a proud history as one of Australia's premier sporting and entertainment venues for more than 140 years.In late 2009, the South Australian State Government committed $535 million to redevelop Adelaide Oval with the view to delivering an internationally renowned, world-class venue for the 21st Century. The opening of the redeveloped Adelaide Oval has seen it once again sit proudly within a revitalised riverbank and parklands precinct and within close walking distance along the Market to Riverbank from Franklin Apartments. The iconic Adelaide Oval is now one of Adelaide's key visitor attractions and provides an exceptional venue for a host of other major sporting events and entertainment.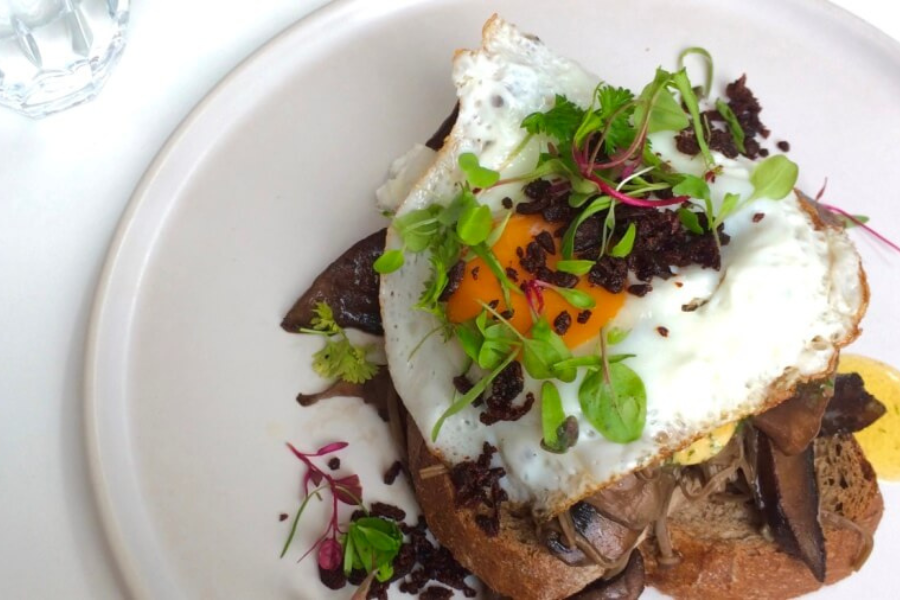 Crack Kitchen
The all-day brunch menu by British head chef David Bennett includes bircher muesli; bubble and squeak; brioche Welsh rarebit; house-made black pudding; beef brisket; and gingerbread pikelets. Local suppliers include Fleurieu Milk Company, Gumview Free Range Eggs, Hoods Earth Eggs, Flavacado, San Jose Smallgoods, and Say Cheese.Pots of tea, smoothies, fresh juices, milkshakes and organic soft drinks round off the menu.Our Hot Tip: Try the Chilli Scam with Bacon and Chorizo… Yum!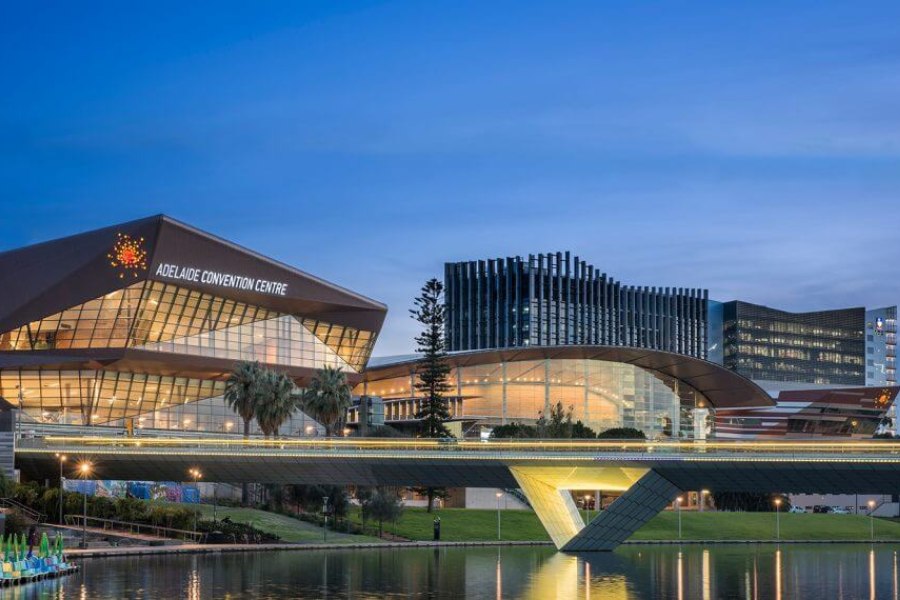 Adelaide Convention Centre
Australia's first convention centre has been reborn as the nation's newest, with the completion of the Adelaide Convention Centre's two-phase $397 million redevelopment. The second and final stage of the redevelopment, the new East Building was officially opened on 30 August 2018. The expansion has not only transformed Adelaide's skyline with two new buildings, but boosted plenary capacity to 3,500 and the Centre's overall footprint to 20,000sqm of multi-purpose space, enabling the venue to not only host much larger events, but also a number of smaller events simultaneously.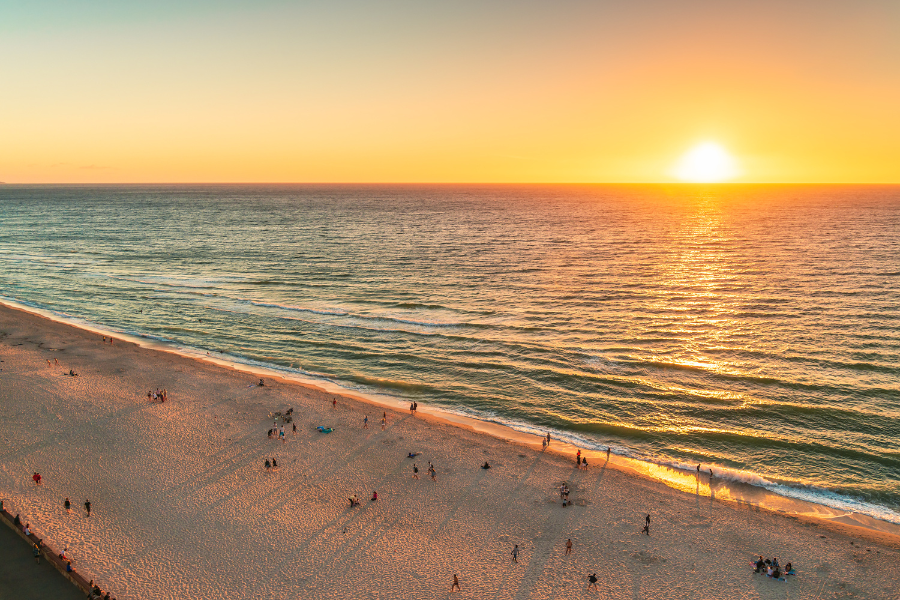 Local Beaches
Adelaide is surrounded by some of the countries most beautiful beaches, all a short journey from the city. All are so family friendly and filled with so many food and beverage options. The sand is silky, the sea colour surreal and the sunsets just breathtaking. Our top five include Glenelg, Brighton, Henley, Semaphore, and Port Noarlunga. Take in some fantastic snorkelling, attempt some surfing or perhaps just take a leisurely jetty walk and breathe in some fresh sea air.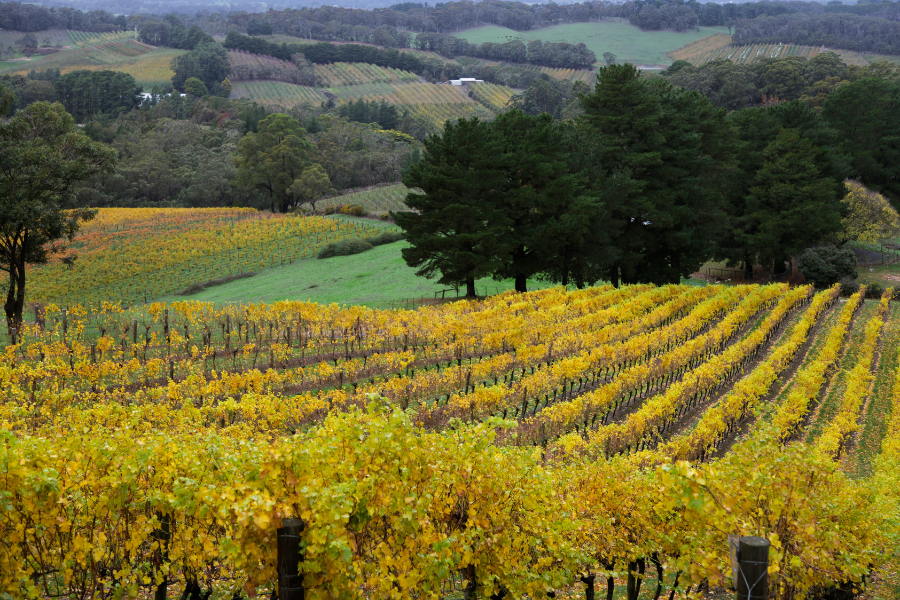 Adelaide Hills
The Adelaide Hills is a picture perfect escape, a short drive from the city. Within the leafy roads are an abundance of restaurants, breweries and of course boutique cellar doors boasting world class wines from the cooler climate. The Adelaide Hills is home to some of South Australia's best food and wine and to enhance that experience, the scenery is simply divine. Handorf, our very own German settlement is also located in the hills and is a must see  with a street filled with such culture, both German and South Australian.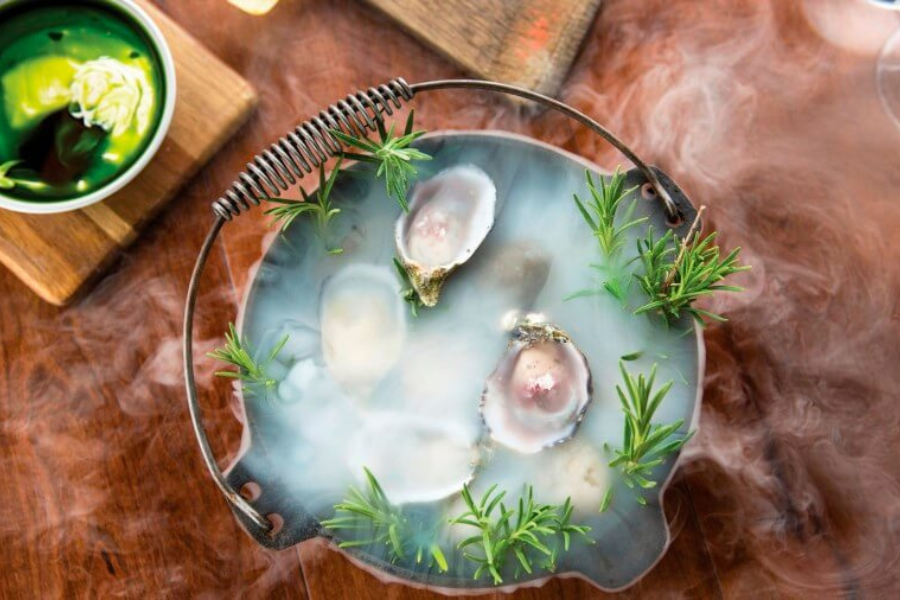 Barossa Valley
Located just 50min drive north east of Adelaide, the famous Barossa Valley is internationally-acclaimed as one of the best wine regions on the planet. Historic townships of Tanunda, Angaston and Nuriootpa are nestled between some 80+ cellar doors and restaurants. Take your time to visit some of the most awarded wineries such as Jacobs Creek, Yalumba, Seppetsfield and Grant Burge or experience some of the boutique artisan style wineries such as Hentley Farm, Charles Melton, Rockford and Pindarie Wines. If you need a break from tastings, Maggie Beers Farm is the perfect spot to relax by the lake with tub of Burnt Fig, Honeycomb & Caramel Ice Cream. If Food & Wine is your passion, you must visit the beautiful Barossa Valley.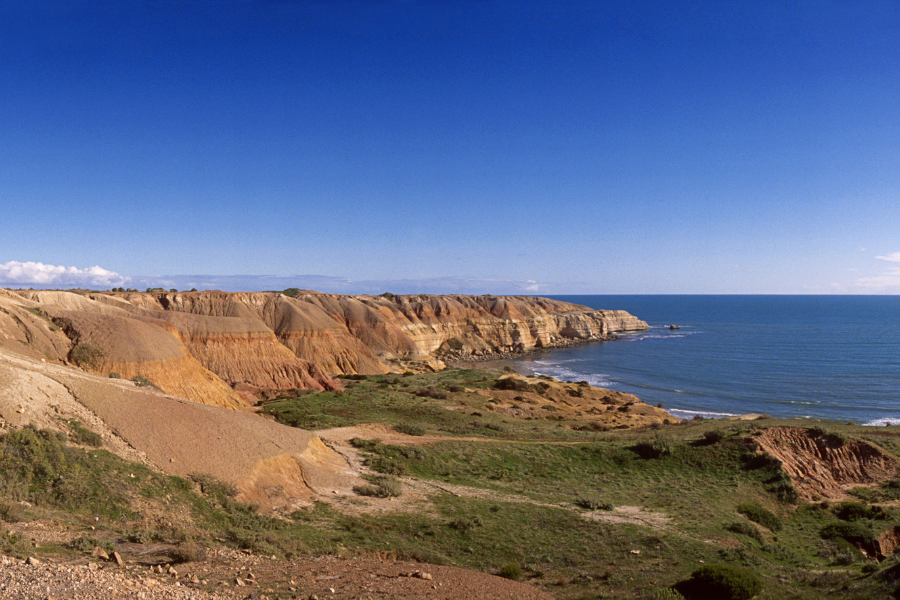 Fleurieu Peninsula
The Fleurieu Peninsula offers some of the best food, wine, wildlife and landscape that South Australia has to offer, and the best thing is… its only 45min from Franklin Apartments. From the Vineyards and Hills to the Southern Coast, the Peninsula is packed full of boutique wineries, fishing, surfing, diving, cycling and so much more. There are so many great reasons to make a day touring the Fleurieu Peninsula on your next visit to South Australia.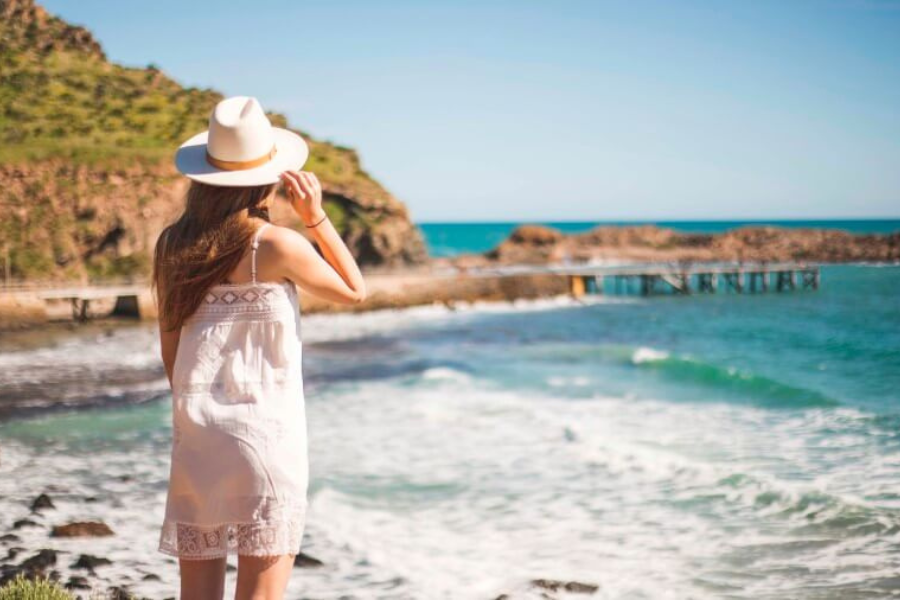 Kangaroo Island
Kangaroo Island is without doubt one of Australia's most pristine wilderness destinations. It is a place that offers amazing native flora and fauna, a place of rich beauty and peaceful escape. Kangaroo Island is surprisingly diverse with soaring cliffs, bone white beaches, sand dunes, wetlands and dense bush land. Although you can see the Island in a day, often guests will spend a number of days exploring the Island and everything it has to offer. Franklin Apartments is perfectly suited as your Adelaide base either side of your Kangaroo Island adventure.